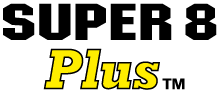 Look to the seven power bits to suit practically every need, as well as the solid handle design for maximum comfort and torque. The alloy hex bolster adapts to a 7/16" wrench to increase torque for stubborn screws. The standard 3" long power bits are precision-machined and hardened to stand up to years of use.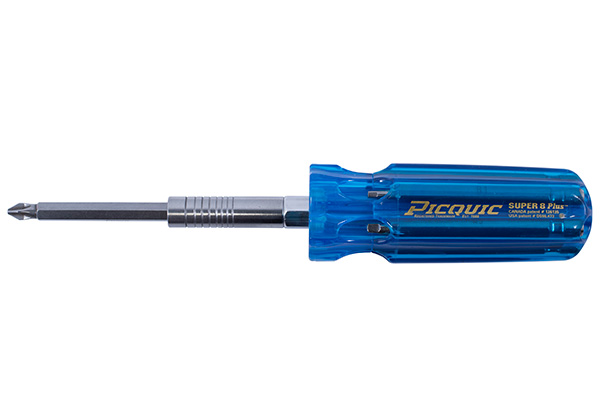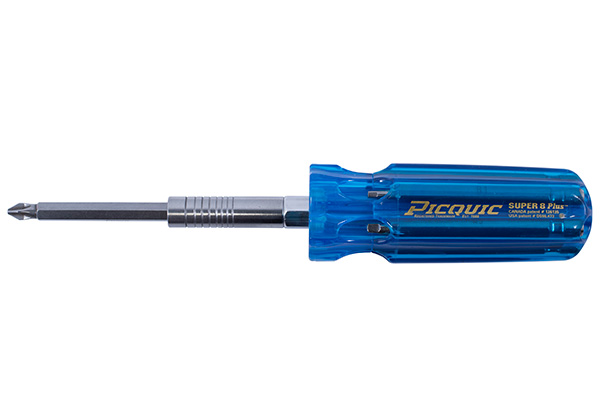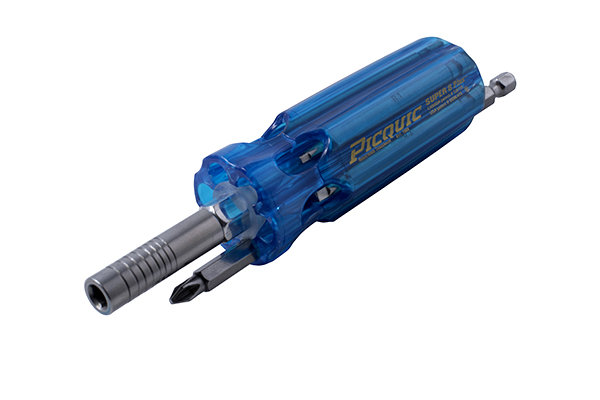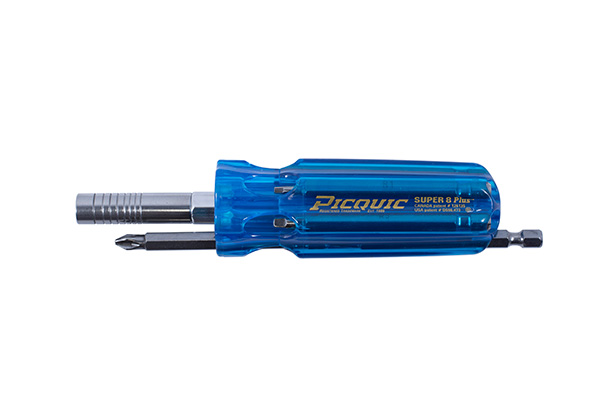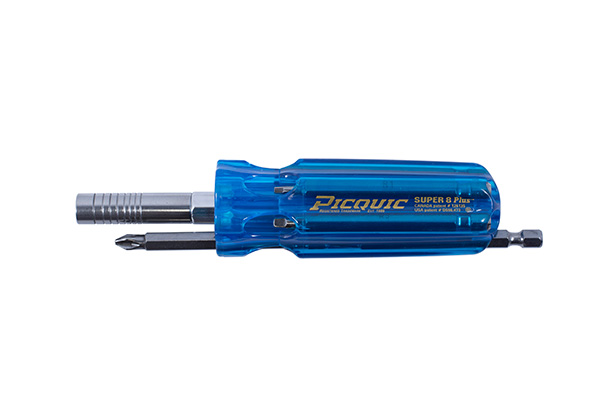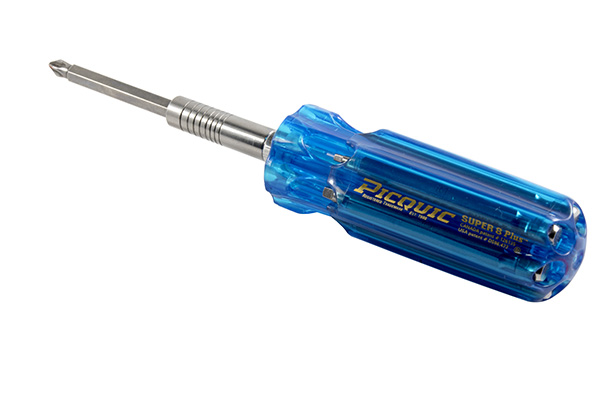 FEATURES
Comes standard with seven 3" long hex power bits

1/4" hex power bits ideal for use in drills and impact drivers

Bits are precision-machined for reliable bit-to-screw fit

Removable and reversible stainless-steel nut driver (1/4" and 5/16")

Aircraft alloy shank with hex bolster receives a 7/16" wrench to increase torque

Rare earth magnet firmly holds working bit in shank

Available in four different bit loads, including HVAC with the Schrader bit

The removable and reversible stainless-steel nut driver shank works for 1/4"and 5/16" hex fasteners—perfect for hose clamps and as a power nut-driver in a drill.
PRODUCT DETAILS The SUPER 8 Plus is available with four different bit assortments:

Schrader valves are used on many refrigeration and air conditioning systems and by plumbers for pressure testing. The Schrader valve is also used as a bleeding and test port on the fuel rail of some fuel injected engines as well as on automotive, motorcycle and bicycle tires and air shock absorbers.